Teaching in the Midst of a Pandemic 
English teacher Sheri Seyka misses teaching in person and the overall happiness of the students. She misses the crowded hallways, the laughter of students, the excitement of Fridays in the building. But more than anything, she misses the relationships.
"I miss really knowing the students," English teacher Sheri Seyka said. "I miss interacting on a personal level with them."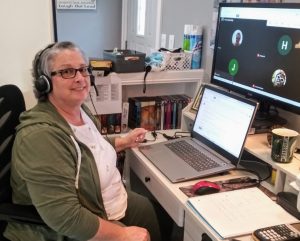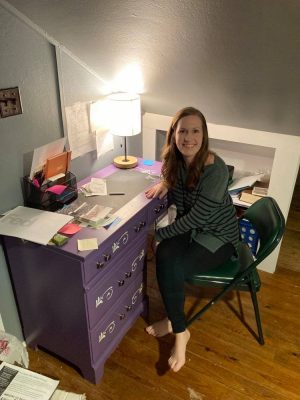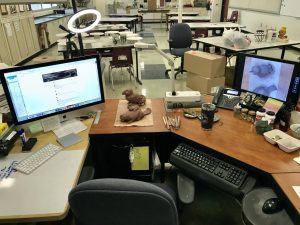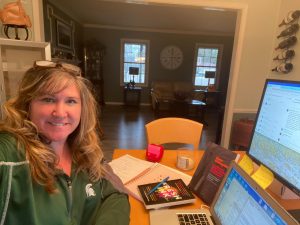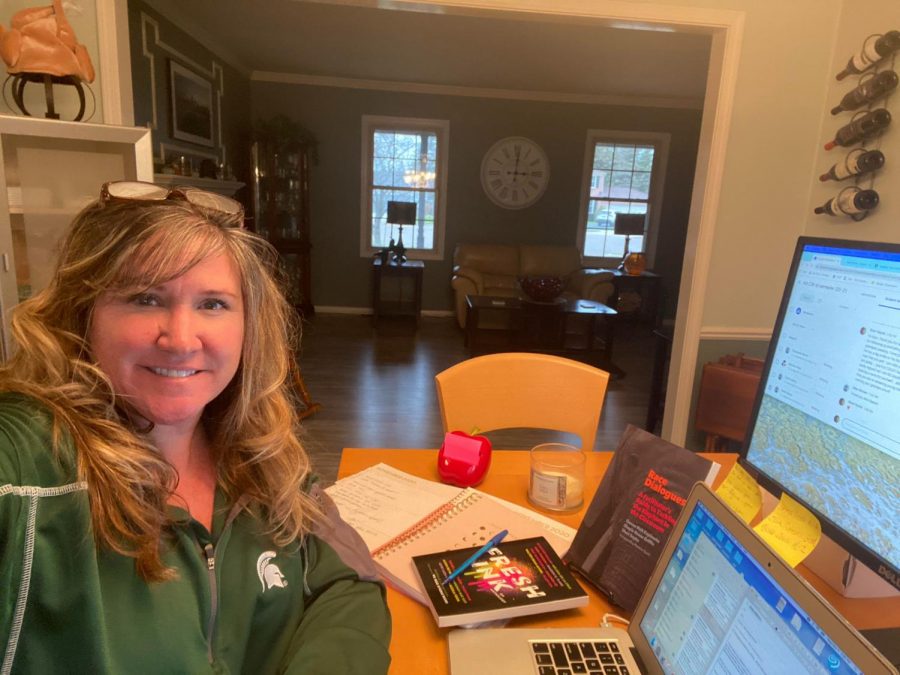 This is a common sentiment felt among teachers. Many miss being able to connect with their students, and due to online school, it has been more difficult for them to build those 1:1 relationships. Teachers no longer have opportunities for one-on-one discussions or even seeing their faces.
Art teacher Elise Millard feels that strain, but, like many other teachers, is doing what she has to to make it work for her students.
"It's my job," Millard said. "It might not be the ideal job that I signed up for, it may not be the job I love so much, but it's my responsibility to my students to give them an art experience regardless of our situation. I know now more than ever art has the power to heal, relieve stress and provide students a break from staring at a screen for hours straight. We all need art right now."
English teacher Abby Kaufman struggles to find a balance between life and school. Kaufman explains that in person school creates a natural distance between the two, and it is difficult to know when to stop working and start living. Kaufman is divided by the idea of going back to school.
 "I go back and forth with the idea of going back in person," Kaufman said. "I know that by going back we would be freeing up a lot of stress on parents that are trying to manage their lives, as well as their children's school lives right now. However, there are many people at risk for COVID that would be impacted if we went back as well. I feel like either decision negatively impacts others."
Like other teachers, science teacher Geralynn Jackson wants the best for her students by means of being able to continue to grow and learn. Despite being online, Jackson tries to make her classes into a quality experience for her students.
Seyka said that there is a lack of connection between everyone that online learning creates. Regardless of the challenges that online school brings, Seyka chooses to remain positive.
"It is a choice I have to make every day," Seyka said. " Of course there are better and worse days… but overall I am choosing to be positive and to remind myself about all of the good things that are still happening."
Leave a Comment
About the Contributor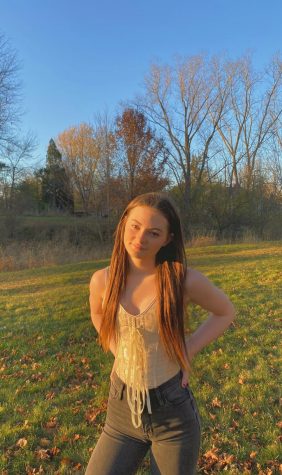 Brielle Williams, Staff Writer
Brielle Williams is a member of the Class of 2023 and one of the staff writers for Portrait. This is her first year on staff as a sophomore. Brielle's...